Leigh Sports Boosters includes parents, coaches, and community members dedicated to supporting the athletic program at Leigh High School. We invite you to connect with us and join in the fun!
COME TO A SPORTS BOOSTERS MEETING
All are welcome! We meet in person and via Zoom.
Next meeting: Fall 2022 Meeting info coming soon
Agenda
SIGN UP FOR SPORTS BOOSTERS EMAILS
We promise not to spam you – we will keep you updated on meetings, fundraising, season highlights, and more!
Sign up here
FOLLOW SPORTS BOOSTERS ON SOCIAL MEDIA
We post pics, scores and more that Leigh athletes and parents send us!
Instagram | Facebook
---
WHAT'S HAPPENING…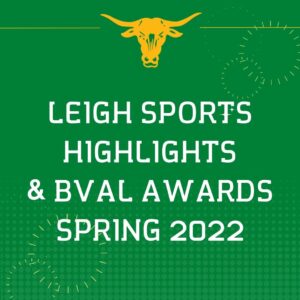 SPRING 2022 SPORTS HIGHLIGHTS & BVAL AWARDS
Congrats to all of the Spring 2022 athletes and teams who competed this past season!
See how the teams finished and BVAL awards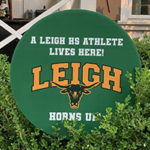 DONATION DRIVE
Support Leigh Athletics by participating in our donation drive and show off your Leigh High School pride! Donations and corporate matching donations from our generous community support a significant amount of the Sports Boosters annual budget. Get some Leigh swag, like this yard sign, with your generous donation! 
Donate today
---
Thank you for supporting Leigh Sports Boosters!
In 2020-2021, your donations funded:
Athletic Trainer: $12,000
Water Polo Balls: $800
Water Polo Caps: $3,175
Various sports Backpacks: $880
In 2019-2020, your donations funded:
Boys Basketball JV Uniforms: $2,920
Girls Soccer Varsity Uniforms: $2,710
Girls Tennis Uniforms: $2,100
Soccer Stadium Backpacks: $4,000
Tennis Racquet Bags: $2,600
Tennis Ball Machine: $2,325
Track and Field Lodging for Coaches and Athletes at State Meet: $2,685
Track and Field Hurdles: $200
Volleyball Poles and Pads: $4,500
Leigh Sports Boosters, a committee of Leigh High School Home and School Club, is an all volunteer, 501(c)(3) non-profit organization. Our tax ID # is 77-0199809.